CNN
 — 

Novak Djokovic had to be at his very best to get past Andrey Rublev on Tuesday, winning 4-6 6-1 6-4 6-3 in a thrilling clash to reach the Wimbledon semifinals.
Rublev, who has never reached the semifinals of a grand slam, was in inspired form during the first set, using his huge serve and booming ground strokes to take an early lead.
However, as is so often the case when players face the imperious Djokovic, Rublev was unable to maintain the same quality and intensity as the Serb ran away with the second set.
But Rublev picked up his level again and pushed Djokovic all the way in the third set, with the 23-time grand slam champion holding serve after an epic 15-minute game to take a 2-1 lead.
Though Rublev continued to battle on, he was unable to rekindle the same form that helped him win the first set – now a distant memory – as an early break of serve in the fourth consigned the Russian to another bruising grand slam quarterfinal defeat.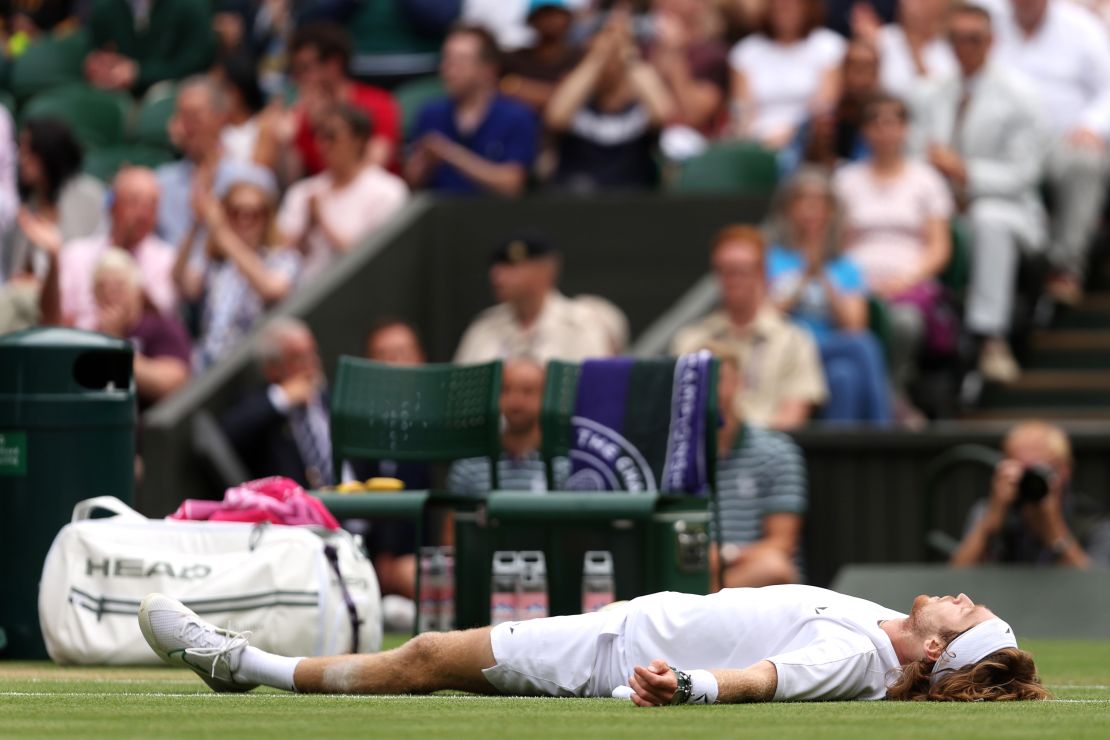 It is quite remarkable that Djokovic still consistently manages to find some of the best tennis of his career at the age of 36 and he has solidified his place as the overwhelming favorite to win Wimbledon with each passing round.
His victory over Rublev means Djokovic will now play in his 46th grand slam semifinal, tying Roger Federer's all-time record, but the Serb insists he's not thinking about records just yet.
"They're just numbers at the end of the day, especially during the tournament I don't like spending too much time thinking about statistics," Djokovic said in his on-court interview.
"It's a tournament that's active for me, I'm still in it, as well as the other players, and that's all I'm thinking about.
"It's only going to get tougher but I like the way I played today, the energy on the court as well, so hopefully I can get another win in a few days' time," he added.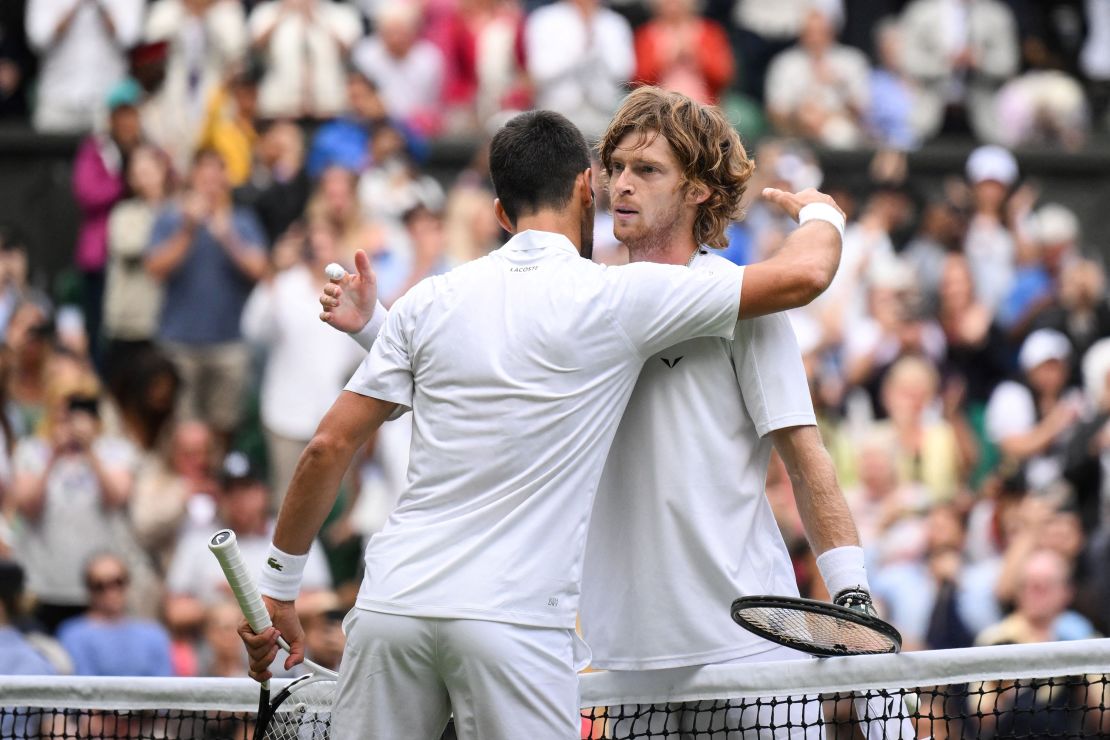 Perhaps the person who will be most disappointed with Djokovic's victory is his own daughter, Tara. The world No. 2 told the BBC before the quarterfinal that Rublev is Tara Djokovic's favorite player, as she likes his headband and his intensity.
Djokovic, who now hasn't lost on Wimbledon's Center Court for a decade, certainly agrees with his daughter's analysis of Rublev. "There were some thrilling rallies," Djokovic said. "He brings a lot of intensity to the court, it's kind of scary both the ball and the sound coming from the corner.
"He's someone that's been around the top 10 for a few years, I have to congratulate him for a great match today and a great tournament."
Up next for Djokovic, who is bidding to match Federer's record of of five consecutive Wimbledon titles – held jointly with Björn Borg – and eight overall, is rising star Jannick Sinner, who beat Russia's Roman Safiullin earlier on Tuesday.