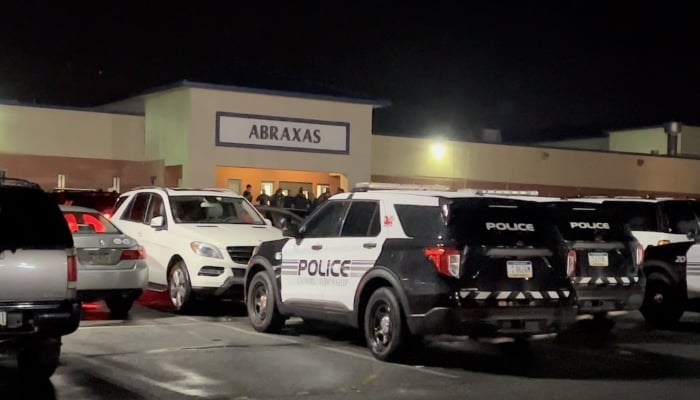 Nine teenagers on Sunday broke out of Pennsylvania's juvenile prison facility Abraxas Academy, according to the Berks County District Attorney's Office.
According to the DA's office, the youngsters escaped the facility located at 1000 Academy in Morgantown just after 8pm following a riot, CBS News reported.
The Pennsylvania State Police claimed that once the unrest that occurred before the escape was over, law enforcement regained control of the detention facility.
However, nobody appears to have been hurt in the event.
Additionally, the DA's office assured that numerous authorities were responding to the escape. The escapees were described as sporting white or grey T-shirts by the Caernarvon Police Department.
To handle the incident, the Caernarvon PD is collaborating with the State Police and numerous warnings were issued by Morgantown to locals who live close to Abraxas Academy.
People living close to Route 10 and Interstate 76 are being urged to exercise caution. According to the police, anyone who finds any young people who have escaped should dial emergency services right away.
Located approximately six miles from Abraxas, the Twin Valley School District said it would decide whether to open or close on Monday morning. 
"As always, we will err on the side of caution and staff and student safety in all decisions we make," the school district said in part in a Facebook post. 
This prison escape event comes along days after a 14-day manhunt in Chester County, was completed and Danelo Cavalcante, a convicted murderer who escaped from prison, was apprehended.
Law enforcement from local, state, and federal authorities participated in the search for Cavalcante which was conducted throughout Chester County, from the southern portion near Longwood Gardens to the northern area in South Coventry Township.
Cavalcante was captured on camera "crab walking" along a prison wall before he managed to get past more barbed wire and leave the Chester County Prison.
An on-duty prison guard who witnessed Cavalcante's escape was sacked and put on administrative leave.
Two additional events occurred in 2023 before the breakout at Abraxas Academy and the Cavalcante manhunt.