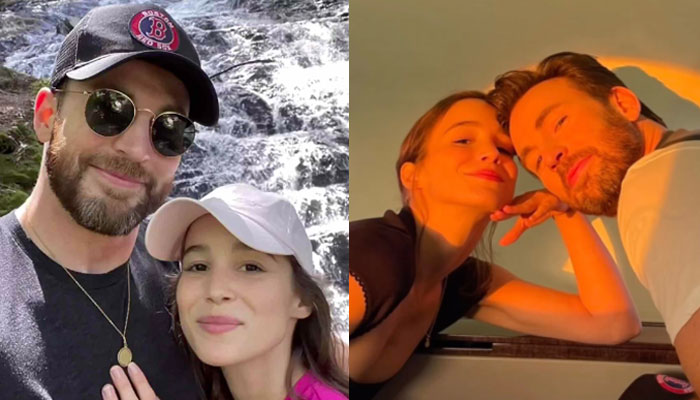 Chris Evans once opened up about his wish of having kids and getting married while he was dating now-wife Alba Baptista.
The Avengers star, who tied the knot with the Portuguese actor in a private ceremony in Boston, Massachusetts, said he was "very content" with his life while dating Baptista.
In an interview with People Magazine in 2022, at a time when the hunk was in a relationship with Baptista, Evans said he "absolutely" wants to settle down.
Evans was asked about marriage and kids, to which he said, "That's absolutely something I want," adding, "Wife, kids, building a family."
"When you read about most of the best artists, whether it's actors, painters, writers, most of them [admit] it wasn't the work they made [that they are most proud of]," he added.
"It was about the relationships, the families they created, the love they found, the love they shared."
Evans surprised his fans after reports of his marriage to Mrs. Harris Goes to Paris star went viral on the internet.
The two exchanged vows in a low-key ceremony, reportedly attended by Robert Downey Jr. and his wife Susan Downey, Chris Hemsworth and his wife Elsa Pataky.
Other stars at the event were said to be Jeremy Renner, John Krasinski and Emily Blunt.
Evans and Baptista romance was confirmed in the same month he opened up about his desire of having kids by the magazine.