Is there a "simple fix" to help quell kids' anxieties in an increasingly fast-paced and interconnected world?
With the rise of the electronic world – social media, cable TV, 24-hour news – parents have adopted ways to protect children from unsafe spaces or disturbing content that makes kids more afraid or grow up too fast.
But parents may have overcompensated, some argue. Perhaps parents led kids to their gradual decline in independence in recent decades, leading psychologist Dr. Camilo Ortiz and "Let Grow" nonprofit director Lenore Skenazy to ask "what if the problem was simply that kids are growing up so overprotected that they're scared of the world?"
"If so, the solution would be simple, too," the duo wrote in a recent New York Times guest essay. "Start letting them do more things on their own."
OPINION: 'FREE RANGE KIDS' AND THE DANGERS OF AN OVERPROTECTIVE SOCIETY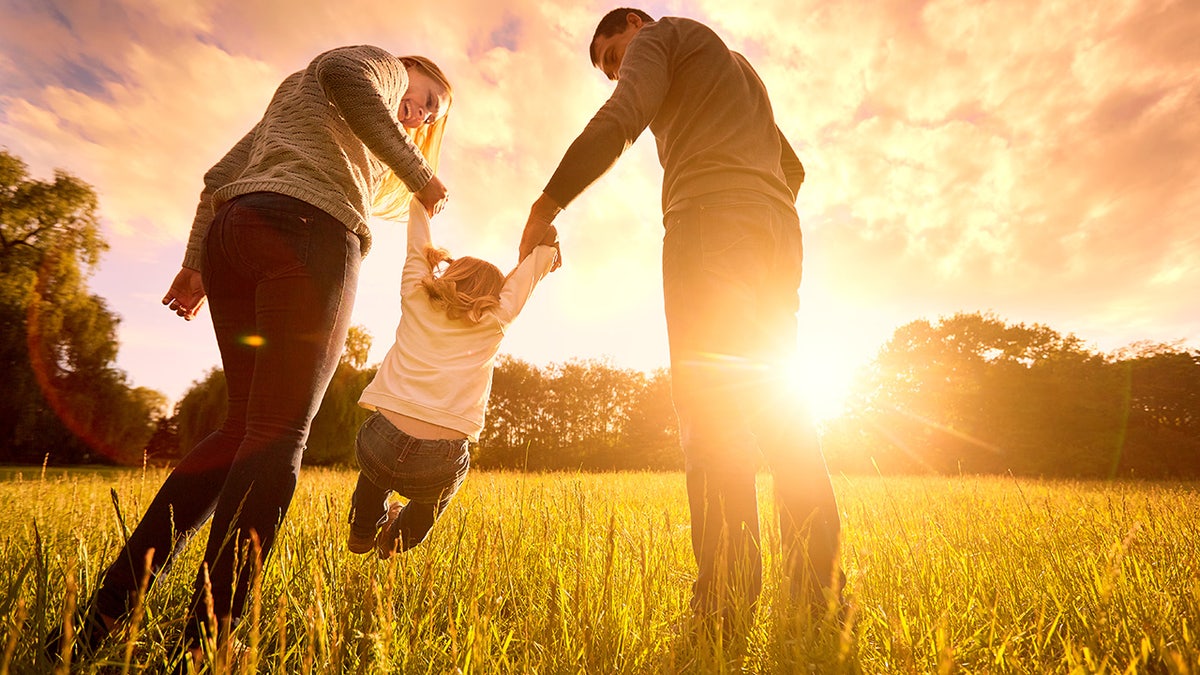 The science is well-supported by mental health professionals and academia. The American Psychological Association, for instance, defines "overprotection" as "the process of sheltering a child to such an extent that he or she fails to become independent and may experience later adjustment and other difficulties."
Licensed therapist Nicole Arzt and Dena Westphalen, Pharm.D, wrote for the online mental health resource "Choosing Therapy," that the well-meaning effort to make sure kids are safe and secure causes inadvertent harm.
"Their efforts can be intrusive and detrimental to childhood development," they wrote. "Overprotective parenting styles can result in a sense of extreme dependency in children as well as family dynamic issues."
Skenazy, the author of "Free Range Kids," does exactly the opposite and, alongside Ortiz, studies the effects when people take different approaches to parenting.
Skenazy came to fame after letting her then-nine-year-old ride the New York subway alone years ago, a decision that garnered criticism from many. Her website about Free-Range parenting details a little more about the method she thinks is most helpful for kids as they grow and learn about the world – don't instill the fear that everyone is a creep or a criminal, don't shy away from germs, don't brush off sleepovers or depict failure as disastrous.
A TRANSLATOR FOR YOUR KIDS: HOW USING AI AS A 'PARENTING CO-PILOR' WILL HELP PARENTS COMMUNICATE BETTER'
"She [Skenazy] has been monitoring the landscape of American childhood, talking to parents, teachers and kids, including 13-year-olds who've never been allowed to go to the park without an adult or run an errand or even cut their own meat," the Times article said. 
"One 17-year-old told her he'd love to get pulled over for going 10 miles over the speed limit, because that, at least, would be on him. Alone, without parental help, he'd have to deal with the cop."
Kids once spent their evenings riding bikes or playing outside after school, but the stereotypical "Gen X" childhood was replaced by avenues of virtual escape – tablets, phones, game consoles or TV. Not only does this keep them inside, away from the perceived dangers of the outdoor world, but the more "structured" and "supervised" indoor activities supported by parents are also hurting kids' chances of becoming "brave and resilient," Skenazy and Ortiz said.
"As kids' freedom has been going down, their anxiety has been shooting up. The surgeon general has declared this 'the crisis of our time,'" they warned.
MODERN-DAY PARENTING PRESSURES ARE MAKING CHILDREN LESS DEVELOPED AND WELL-ROUNDED, STUDY FINDS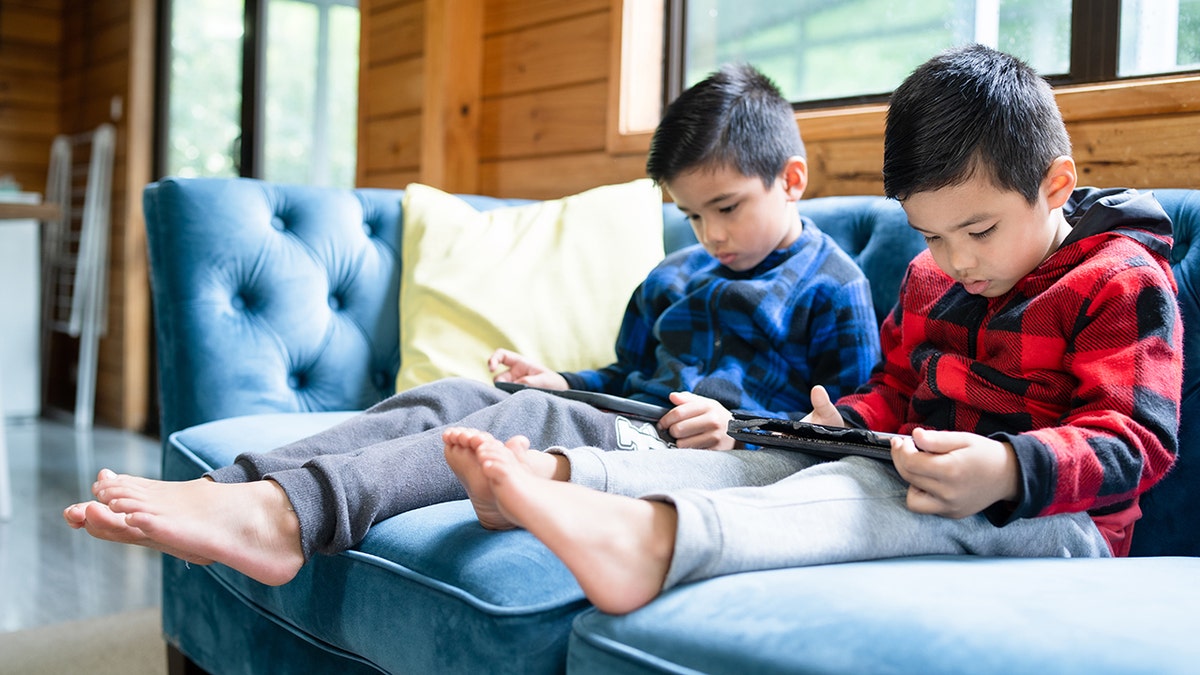 "As a society, we've been trying everything from breathing exercises to therapeutic horse grooming to keep kids from shrinking from life."
But aside from concerns about unsafe online spaces or fears of crime and abduction, the authors argue that the "winner-take-all" mentality that's driven many to attend college in recent decades is another culprit, saying parents gave their kids a "less autonomous" childhood by bringing in tutors to keep them on pace – or above pace – compared to their peers.
But the take-home message circles back to the moments when kids find ways to overcome their own hurdles, to prove themselves capable. 
"What's missing today isn't just the thrill of climbing trees or playing flashlight tag. It's that when an adult is always present — in person or electronically — kids never really get to see what they're made of…" the article said.
CLICK HERE TO GET THE FOX NEWS APP
"Kids need a whole lot of those experiences. They are anxiety killers."
Ortiz's findings, studying five subjects ranging from ages nine to 14, echoed the claim, showing that kids, when allowed to do things on their own, saw their anxiety levels decrease.
For more Culture, Media, Education, Opinion and channel coverage, visit foxnews.com/media