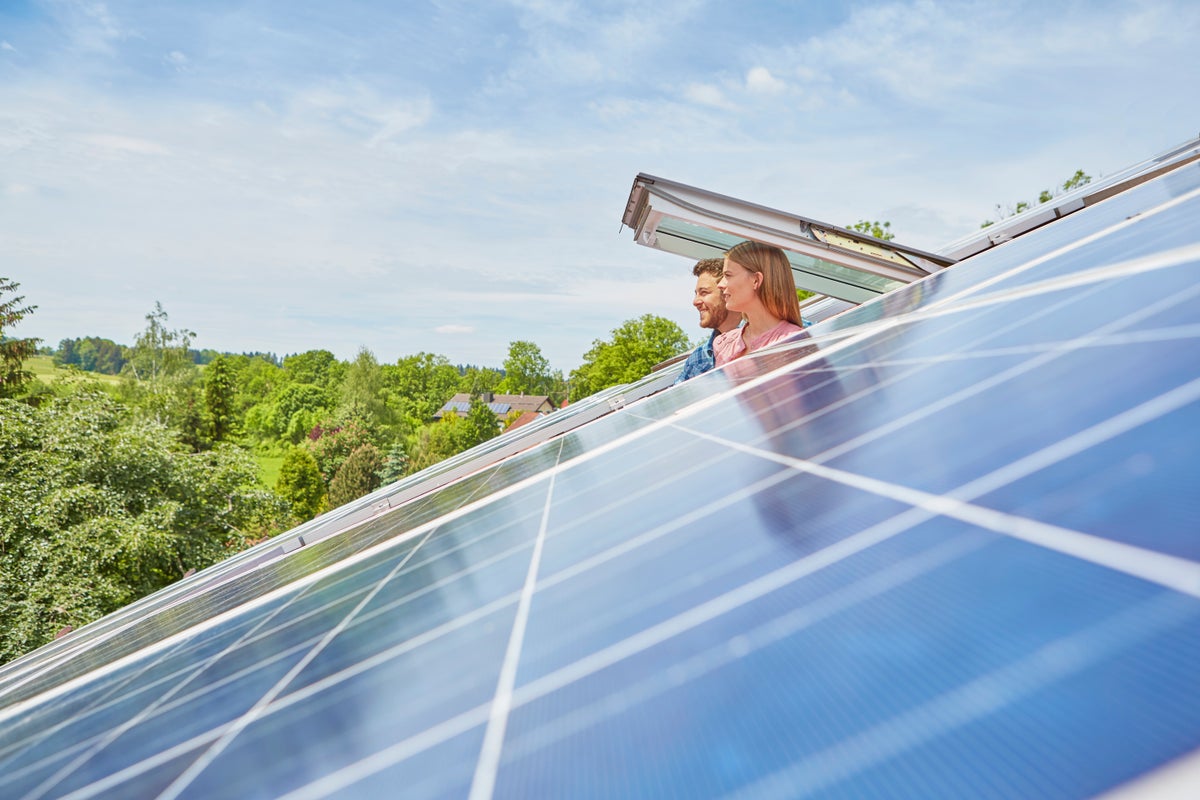 From a solar-powered charger to a company that helps you recycle your old phone; these high-tech devices and businesses can help you stay ahead of the game while protecting the planet.
Use eco-friendly hair care products
When taking care of kids or working, it can often be difficult to find the time to look after yourself and your hair. However, Watermans is on hand to help you give your locks the care they need. Its products are packed with natural ingredients that can help fight against hair frustrations and come with a 10-year proven track record. They also don't contain any medicinal ingredients, making them great for different hair types. Watermans has been recognised with the prestigious Queen's Award, a symbol of trust and quality that customers can rely on. As well as this, Watermans products are vegan, cruelty-free and eco-friendly, so you'll be nurturing nature while caring for your hair.
Try Watermans today and get 30% off your first purchase using code wat30off (offer ends Friday 31 October 2023)
Find out more at watermanshair.com
Recycle your old tech
If you've got old phones, smartwatches or other gadgets lying around the house, why not recycle them for cash? Compare and Recycle helps you to compare prices across more than 30 recycling companies, providing you with instant device valuation. After you've selected your recycler, you'll be sent a postage pack or label – making the process simple and hassle-free. By recycling your tech, you'll be earning some extra money while preventing your gadgets from becoming e-waste.
See how much you can get for your tech when you recycle at compareandrecycle.co.uk
Design your very own sustainable Ibizan home
Looking to redesign or sell your property in Ibiza? The Blue Pearl is on-hand to help. Offering bespoke planning and design services, the team is on hand to upgrade your property for selling or living purposes, while making it better for the environment as well. Whether you're in the country or not, you can be assured that your vision will be properly executed thanks to personalised telematics meetings, reports and presentations. If you are interested in buying a property, The Blue Pearl's sale services will provide you with the expertise that you need. What's more, The Blue Pearl only sources materials from local partners and national suppliers and its water-saving system makes use of recycled rainwater. And if you're worried about upkeep, The Blue Pearl offers maintenance as a part of its full service, so your home will look as flawless as it did when you last left it.
Contact the team at [email protected] or visit thebluepearl.es
Power your devices using solar energy
Jackery is committed to providing green energy solutions for leading a sustainable lifestyle. Having achieved carbon footprint verification, the new Solar Generator 2000 Plus powers heavy-duty devices, such as a microwave or air conditioning unit, using solar energy, and received the SEAL Sustainable Product Award. Meanwhile, its newest model, the 300 Plus, offers more power in a smaller size, suitable to fit into your backpack and charge up your electronics. As well as its eco-friendly products, Jackery has partnered with the International Rescue Committee and WWF to help endangered animals and has led a series of initiatives to safeguard the environment and preserve biodiversity.
Find out more at uk.jackery.com or visit Amazon UK
Transition your business to net zero carbon
By 2050, all UK businesses must be net zero carbon. If you're not sure where to start, Planet Mark can provide you with the insight you need to make informed decisions about how your organisation can transition. By receiving a Planet Mark business certification, you'll have third party verification that your business is committed to reducing carbon, as well as encouraging action and fostering an empowered community of organisations who are committed to lowering emissions. Planet Mark certified businesses on average reduce their carbon emissions by 11% annually through sustainability initiatives such as switching to renewable energy and more.
Book a free Carbon Clinic to understand your bespoke sustainability requirements by emailing [email protected] using code INDCarbonClinic or visit planetmark.com (offer ends Friday 31 October 2023)
Keep your electric vehicle fully charged
Being the only electric vehicle charging company to gain a Which? Trusted Trader endorsement for its end-to-end installation service, it's safe to say that Pod Point knows a thing or two about electric vehicle charging. Its latest development, the Solo 3 Home Charger, comes with the choice of three power ratings and is compatible with any electric vehicle. You can even monitor your energy usage and schedule charging for when it suits you on the Pod Point app. If you're feeling lucky, subscribe to Pod Point's newsletter now and be entered into a prize draw to win a 7kW Solo 3 Universal Home Charger (standard installation included) each calendar month.
Enter the draw by signing up to pod-point.info/win-homecharger (competition ends Thursday 30 November 2023)
Care for the environment with reusable bathroom products
If you care about reducing plastic waste but are frustrated by the number of single use plastic products on the market, this could be the solution. Bower Collective is on a mission to eliminate plastic waste from your home and has created a reusable packaging system to do just that. The Bower Shiny Bathroom Starter Kit consists of a limescale remover, pink salt bathroom cleaner, pine and cedarwood toilet cleaner with a reusable bottle, two glass dispensers and nine 100% plastic free bamboo toilet rolls. After you've emptied the products into your dispensers, simply send the pouches back in the pre-paid envelope provided and Bower will reuse or responsibly recycle them. Delivered straight to your door, all products are vegan and cruelty free, while also being highly effective. Care for your home while being kind to the environment and save 25% on your first bathroom kit.
Order at bowercollective.com (offer ends Saturday 18 November 2023)
Power all your devices on the go
When you're on the move, having your laptop and smartphone fully charged is essential. With a robust 2,000Wh LiFePO4 battery and 13 outputs, Bluetti's AC200P portable power station will keep all your small appliances full of life. Whether you're looking to charge up your electric grill on a camping holiday or your in-car electronics during a long road trip, the device can energise no matter where you are. It even features two wireless charging pads, so you can plug in your hair dryer while wirelessly charging your phone. As well as its efficiency, the solar generator is gas-free and eco-friendly, so you won't be harming the environment.
Find out more at bluettipower.co.uk
This content is brought to you by Living360, a digital lifestyle destination keeping you up to date with health and fitness, food and drink, homes and gardens, beauty, travel, finance trends and more.