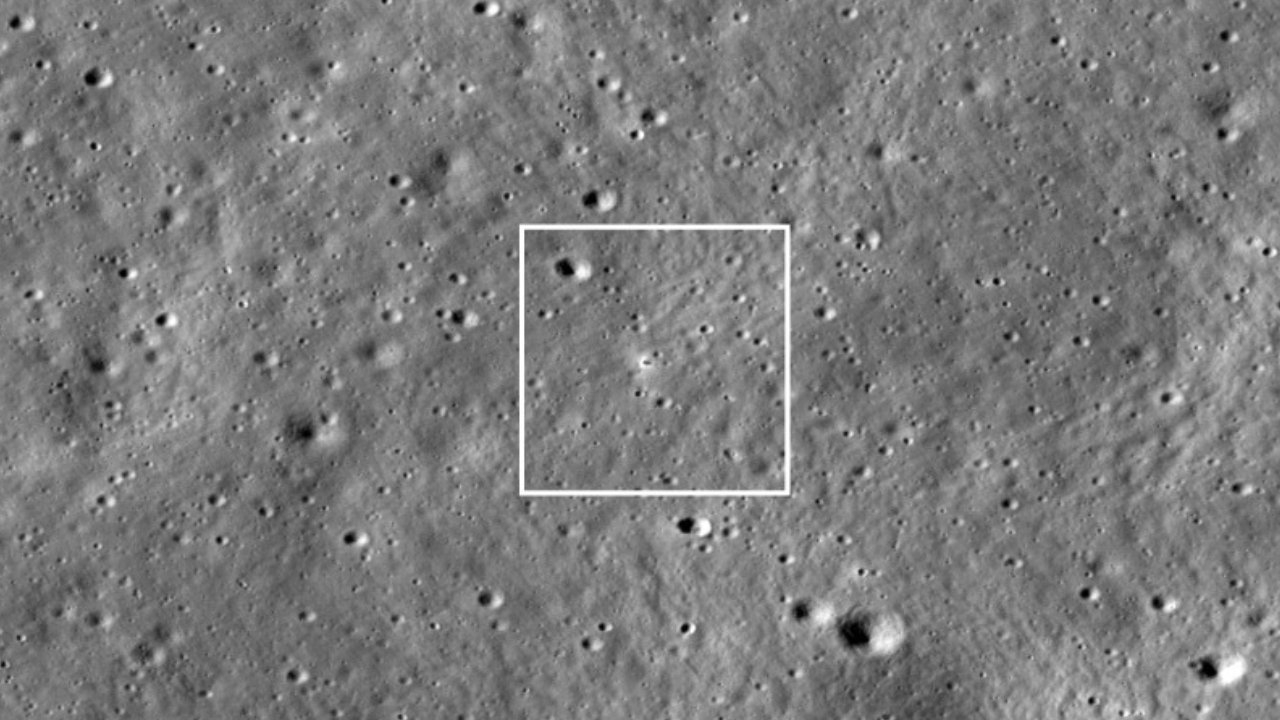 NEW DELHI:
Nasa
's
Moon
orbiter has captured a photograph of the Vikram lander of Chandrayaan-3 from the lunar orbit.
The image of the Chandrayaan-3 lander, which is the first spacecraft of any country to successfully touch down near the lunar south pole, was taken by Nasa's Lunar Reconnaissance Orbiter (LRO) on August 27, just four days after the historic landing.
Sharing the image on social media platform X, Nasa said, "The Chandrayaan-3 landing site is located about 600 kilometers from the Moon's South Pole. The LROC (short for LRO Camera) acquired an oblique view (42-degree slew angle) of the lander four days later (after the landing). The bright halo around the vehicle resulted from the rocket plume interacting with the fine-grained regolith (soil)."
LRO is managed by Nasa's Goddard
Space
Flight Center in Greenbelt, Maryland, for the science mission directorate at the agency's headquarters in Washington. Launched on June 18, 2009, LRO has collected a treasure trove of data with its seven powerful instruments, making an invaluable contribution to humans' knowledge about the Moon.
It was the same Nasa orbiter that had located the debris of the Chandrayaan-2 lander almost three months after the Vikram version 1 crashlanded on the lunar surface on September 6, 2019. The US space agency had then located the lander with the help of observation made by an Indian engineer.
"This image shows the Vikram Lander impact point and associated debris field. Green dots indicate spacecraft debris (confirmed or likely). Blue dots locate disturbed soil, likely where small bits of the spacecraft churned up the regolith. "S" indicates debris identified by Shanmuga Subramanian (the Indian engineer)," said the release from Nasa, showing the spots on an image captured by its Lunar Reconnaissance Orbiter (LRO) on November 11.
Meanwhile, Isro on Tuesday put out a 3-dimensional 'anaglyph' image of the Chandrayaan-3 Vikram lander from the south pole of the moon. "The anaglyph presented here is created using NavCam stereo images, which consist of both a left and right image captured onboard the Pragyan Rover," the space agency said on X. Anaglyph is a simple visualisation of an object or terrain in three dimensions from stereo or multi-view images.
Watch
NASA's LRO reveals Chandrayaan-3 Vikram landing site details