A woman's dog that went missing from its crate at Hartsfield-Jackson International Airport in Atlanta three weeks ago has been found alive and safe, according to officials.
Paula Rodriguez's chihuahua mix Maia was found Saturday hiding near the North Cargo facilities, the airport wrote on social media, revealing the dog was in good health after surviving on its own. It was then transported to a veterinarian for evaluation.
The dog escaped from its crate on August 18 as Rodriguez was attempting to board a Delta Air Lines flight to San Francisco, from her home country of the Dominican Republic. Border agents stopped Rodriguez over missing Visa credentials and she was ultimately forced to return to the Dominican Republic without her dog.
It will return home soon, officials said.
OHIO COPS RESCUE PIGLET ON SIDE OF HIGHWAY AFTER SUSPECTED FALL FROM TRANSPORT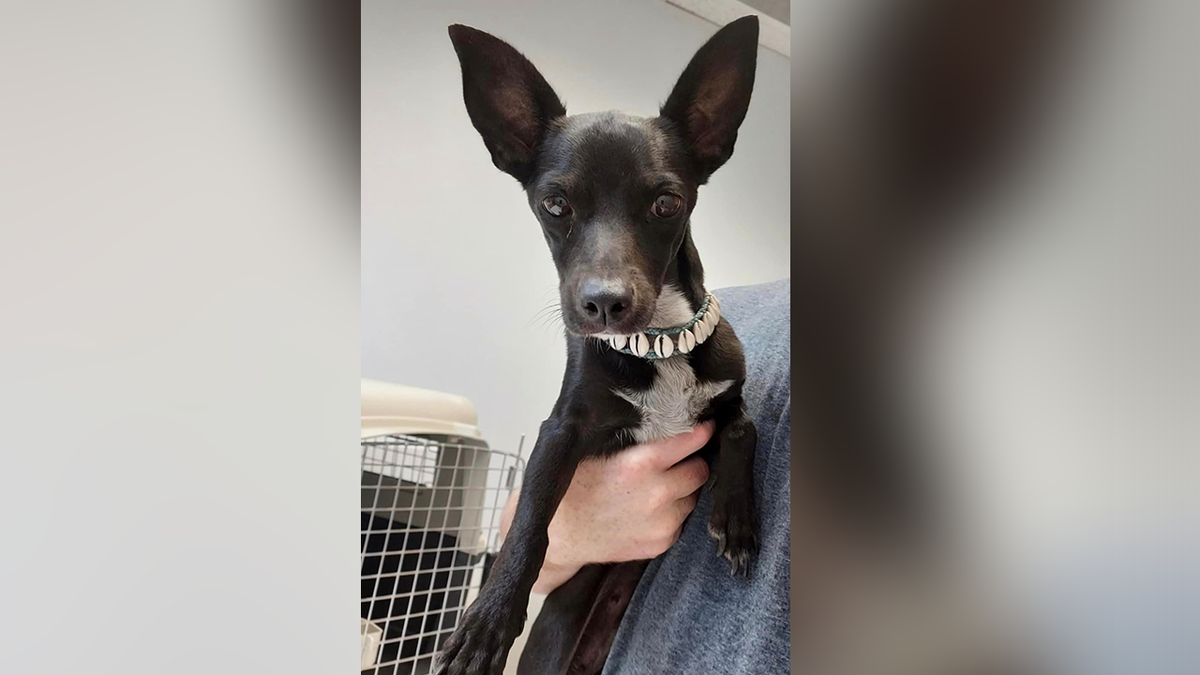 After the dog was reported missing, local animal activist Robin Cole Allgood posted signs around the airport for people to keep a lookout.
A FedEx cargo employee called Allgood at about 2:30 a.m. on Saturday to inform her that they had seen the animal the day before and throughout that week. Allgood rushed to the airport and contacted airport officials, who led her on a search of the property. She was escorted to the North Cargo facilities at around 6 p.m.
Allgood and the airport staff eventually found Maia hiding beneath outdoor cargo racks but struggled to reach the dog. Several employees attempted to grab her from the narrow area with wildlife nets, long poles and barricades, but to no avail. Allgood then decided to squeeze in the area herself to try and grab the dog.
CAT REUNITED WITH ALASKAN COUPLE 26 DAYS AFTER HOME COLLAPSES INTO FLOOD-SWOLLEN RIVER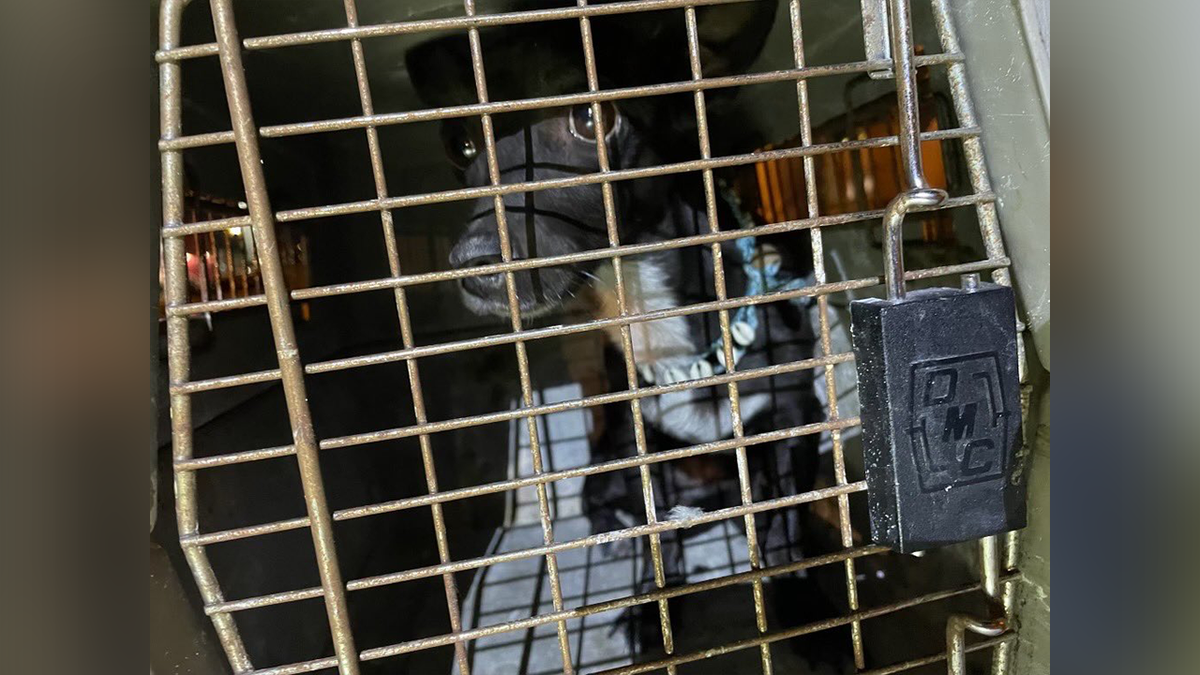 "I didn't say a word and walked to the end of the rack and started scooting under it on my back. It was about 10 inches off the ground," Allgood wrote on Facebook. "There were so many people talking and flashlights shining she had her back to me and I have learned how to be stealth. I got to her and she still hadn't noticed I was behind her. I took a deep breath and just grabbed her around the waist without hesitating."
Maia was taken to a veterinarian and was in great shape considering she had been missing in the airport for three weeks, Allgood said. The dog stayed overnight at the veterinarian as a precaution and received IV fluids.
Delta said in a statement that crews searched for the dog "around-the-clock" and that search efforts included the use of night-vision goggles.
It also offered Rodriguez $1,800 after the dog was initially reported missing. She described the offer as an "insult" that could not replace her pet, her lawyer said.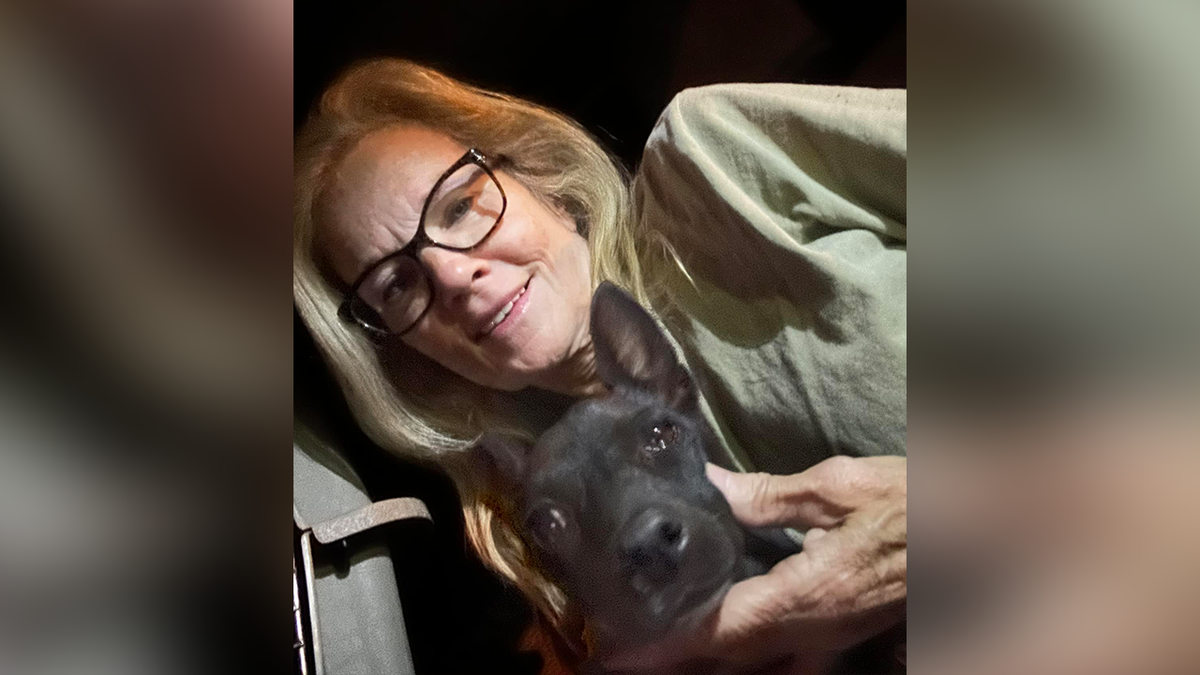 CLICK HERE TO GET THE FOX NEWS APP
"We are thankful for the teamwork that has led to our customer's dog's recovery," the airline said in a statement. "Delta teams engaged our colleagues throughout the Hartsfield-Jackson airport community when searches first began and as we followed every lead presented since then."
It continued: "Delta is working to reunite the dog with our customer as soon as possible."
Rodriguez is reportedly ecstatic about hearing that her dog was found safe and looks forward to being reunited with Maia, although the legal steps required to retrieve the pooch are unclear.