Pakistani model, actor and singer Anzela Abbassi recently made headlines for her star-studded wedding to author and relationship counsellor Tashfeen Ansari just a couple of months ago.
While previously seen in television serials like Gila, Abbasi has also been widely known as the daughter of actors Javeria and Shamoon Abbasi. The model recently took to her Instagram Stories in a Question-and-Answer session to answer all things marriage and family.                          
Abbasi asked her Instagram followers to send in their questions with a question sticker titled "Let's Talk" to her stories. Many sent in their queries as the model chose to answer many specifically related to her marriage and wedding to Ansari. The Gila actor seems gleefully happy in her marriage, taking the idea of 'till death do us part' rather seriously. When asked by a follower, "When are you getting [a] divorce," Abbasi wasted no time to bluntly answer "maut (death)."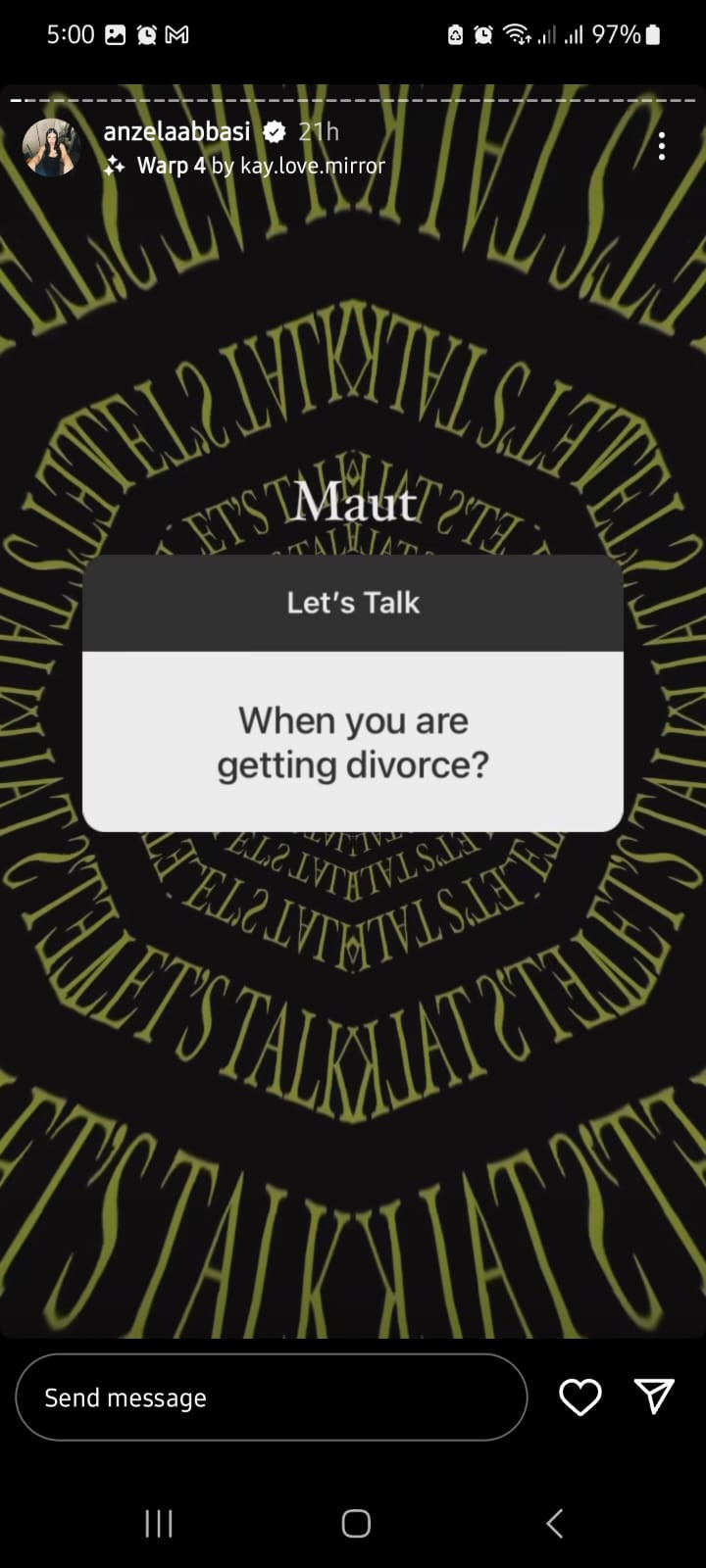 The Main Haar Nahi Maanungi actor assured fans that she was more than content in her marriage, referring to her husband as "literally so bae" when a kind fan expressed their love for the happy couple.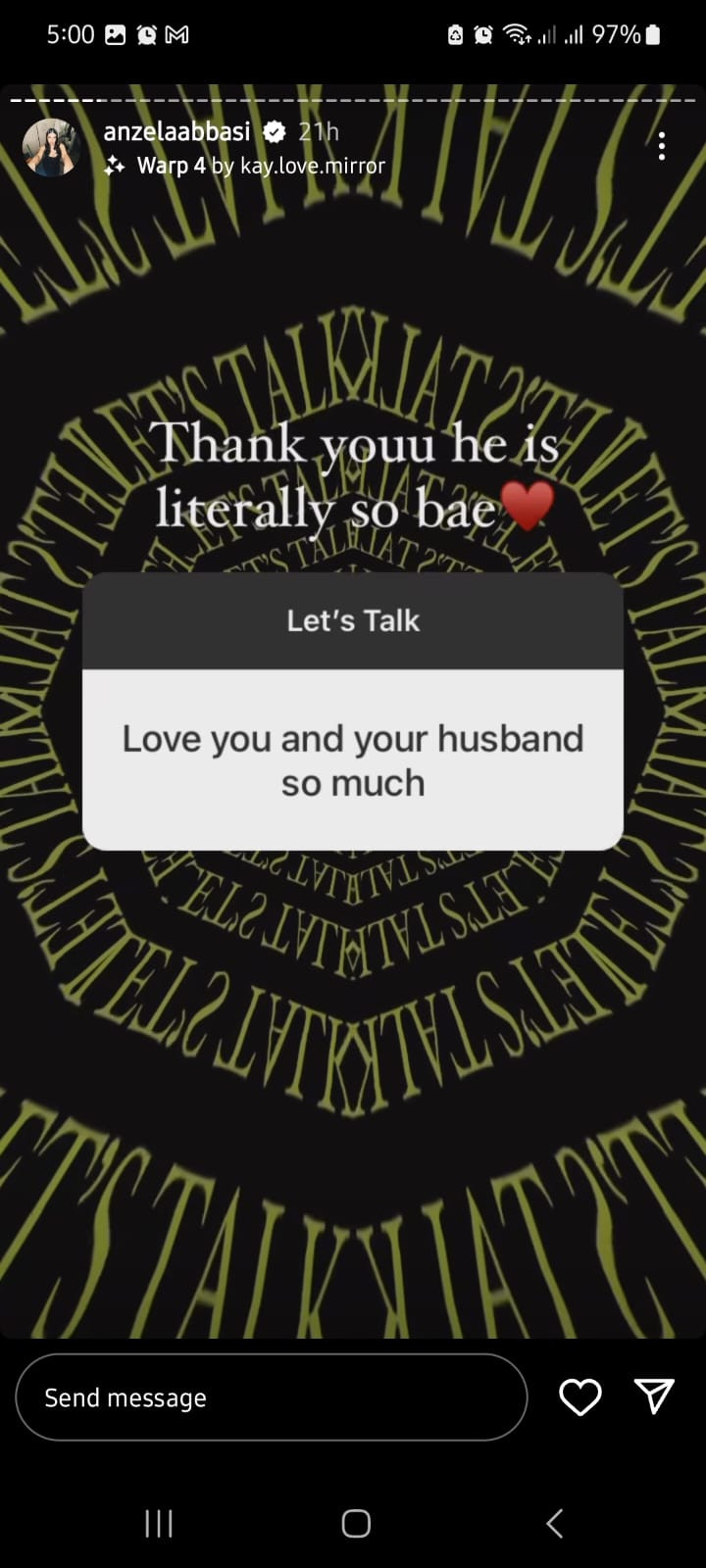 Also taking questions or comments about her snow-like, white wedding, the model shared an airy photograph from her nuptials. In the photo, Tashfeen is caught lifting his bride into the air as both share wide smiles across their faces. Terming it as a favourite, the model commented that the love-struck photo reminded her of a hello-kitty-esque moment, which she shared with the photograph.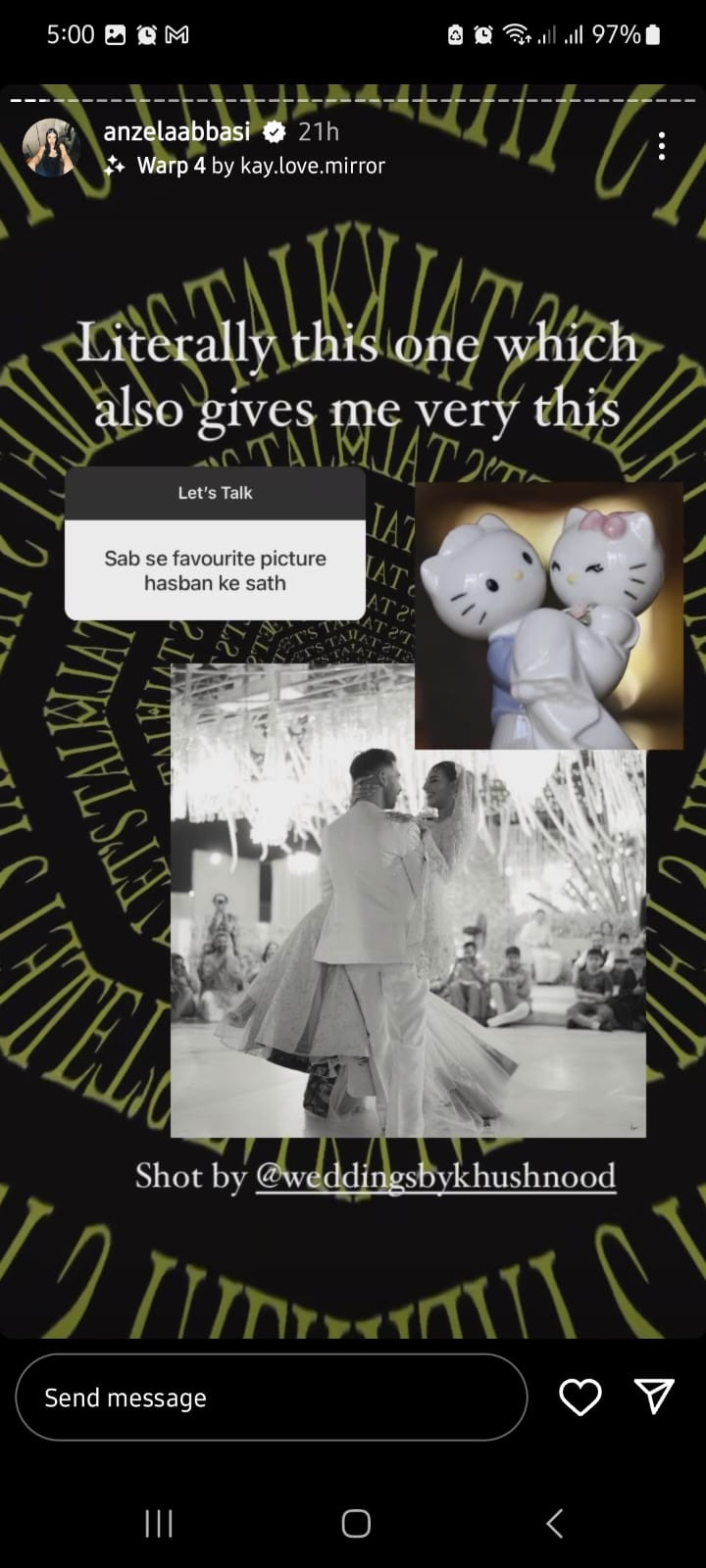 While some complimented the former bride's attire, another follower did not seem too keen on the couple's wedding and valima looks, asking why a more "heavy desi" look was not opted for instead of the "western type" the couple chose. "Because I didn't want to. You can do it at your wedding if you feel like it," responded the model.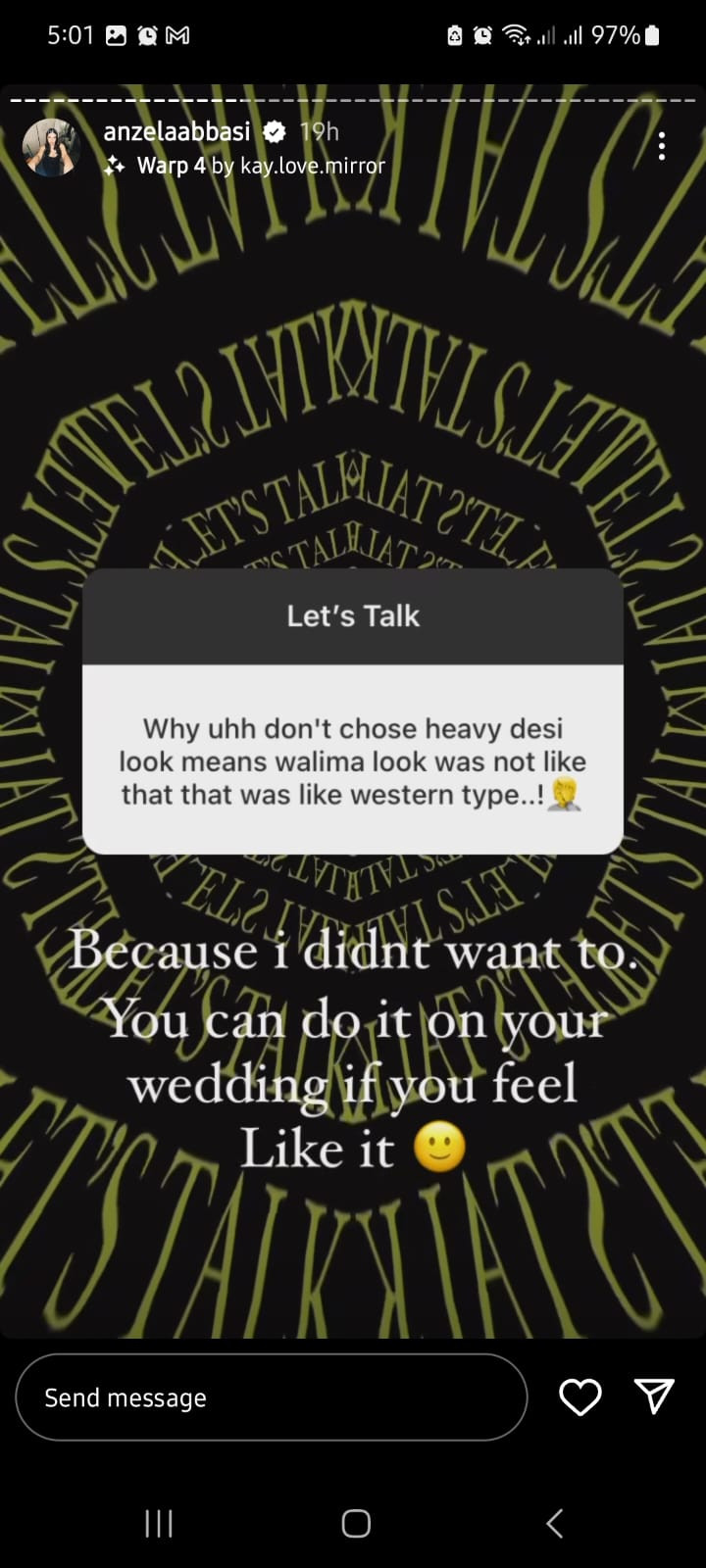 Of the many questions, the singer was also asked about her estranged relationship with her father, Shamoon Abbasi. The question read, "How is your relationship with your father? I mean, [does] he fulfil his responsibilities as a father?"
While it was reported that Shamoon was not in attendance during his daughter's wedding affairs, it seems that Anzela preferred to keep her family matters private, responding, "Not taking any personal questions right now, sweetie," capping off her comment with a heart emoji.