The Lahore Medical and Dental College (LMDC), the first private medical institute of Punjab, has always been striving for excellence in education and medical innovation while training the next generation of healthcare experts.
These doctors have reshaped the medical profession and established new norms of practice through their expertise, virtue, and compassion. Two years back the inclusion of LMDC Lahore in the Punjab Group of Colleges was a significant turning point in its history.
A university charter was recently granted to the LMDC Lahore – Lahore University of Biological and Applied Sciences (Lahore UBAS), thus making it the fourth university under the Punjab Group, Pakistan's largest educational network.
Through this strategic alliance, LMDC became part of three other ranked chartered universities of the Punjab Group: The University of Central Punjab (UCP), the Capital University of Science and Technology (CUST), and Muhammad Ali Jinnah University (MAJU).
In addition, Lahore UBAS has also joined a vast university network that includes 1500 schools and over 400 colleges throughout the country.
Lahore UBAS takes pride in providing comprehensive knowledge and education in the field of biological and applied sciences. The University comprises of six exceptional faculties offering 18 top-notch undergraduate and postgraduate degree programmes ranging from Nursing, Biological Sciences, and Pharmaceutical Sciences to Applied Health Sciences and Social Sciences.
Admitting institute for MBBS and BDS
The University of Health and Sciences (UHS) maintains its status as the admitting university for MBBS and BDS, thus, it is important to note that all students who secure their seats in medicine and dentistry will be admitted to LMDC.
State-of-the-art infrastructure
The Lahore UBAS campus prides itself on having a prime location close to Lahore's secluded northern canal with purpose-built facilities for each faculty.
The campus, which is spread out across 120 kanals of land, has contemporary buildings and visually appealing architectural features. These buildings stand amongst vast green grounds that serve as centres for extracurricular activities.
In addition to this, the students will have access to more hands-on learning opportunities because of an on-campus Teaching Hospital which is currently under construction.
This futuristic hospital will offer multi-speciality services and 1,100 beds over 700,000 square feet, ensuring the best possible environment for education and providing quality medical care.
Transforming the future of education
Lahore UBAS emphasises practical skills, beneficial experience, and a comprehensive approach to education via its meticulously designed curriculum.
The students at Lahore UBAS will have the opportunity to benefit from innovative academic programmes, cutting-edge infrastructure, and distinguished staff members who offer unparalleled teaching and instruction in health & applied sciences.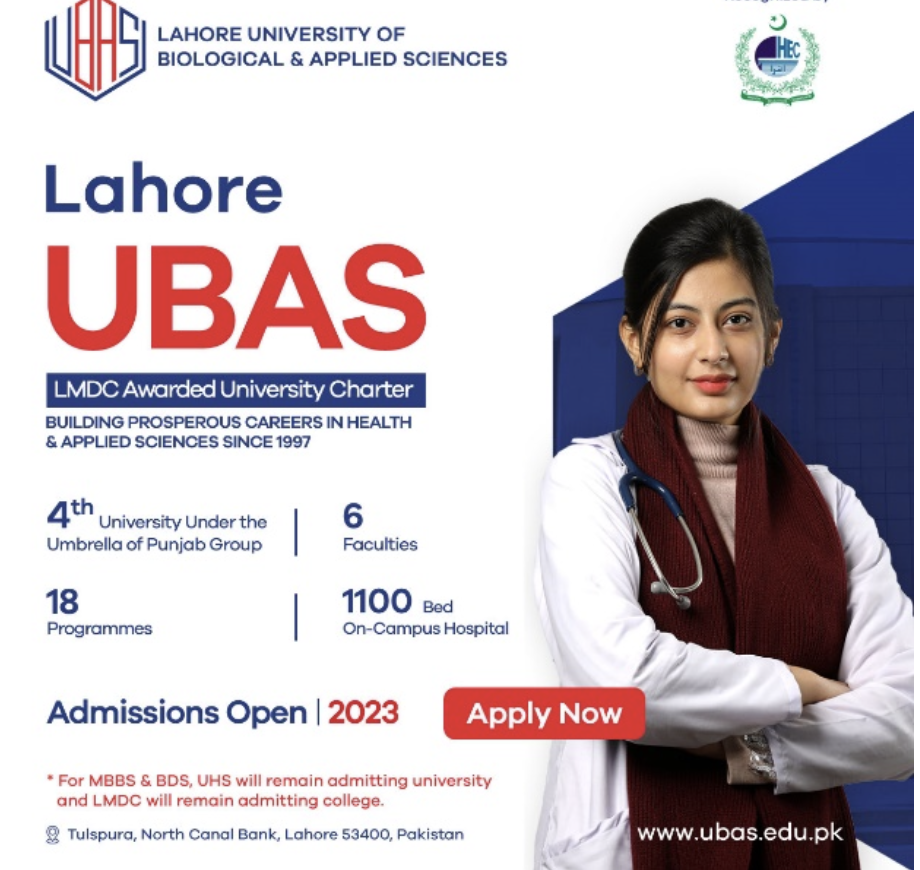 The Lahore University of Biological and Applied Sciences understands the value of integrating a variety of educational methodologies. It does not believe in a 'one-size-fits-all' strategy as this philosophy does not promote efficient learning. Hence, the institution works to offer a variety of educational approaches and strategies that take into account each student's particular needs and preferred techniques for learning.
Aside from learning clinical skills like taking a patient's history, performing physical examinations, and communicating with patients, students will also get hands-on experience performing medical procedures under the supervision of experienced instructors.
The students will also attend clinical rotations at the Lahore UBAS Teaching Hospital for their respective fields which will allow them to have the required professional and practical exposure to a wide range of medical conditions.
As part of the Lahore UBAS program, students will also be able to participate in interdisciplinary collaborations, fostering teamwork and recognising the importance of a holistic approach to patient care.
As Lahore UBAS offers pharmaceutical science, applied health sciences, and biological sciences courses, it aims to enhance the laboratory skills of students to ensure their professional excellence. It also facilitates applied learning opportunities to bridge the gap between theoretical knowledge and practical applications.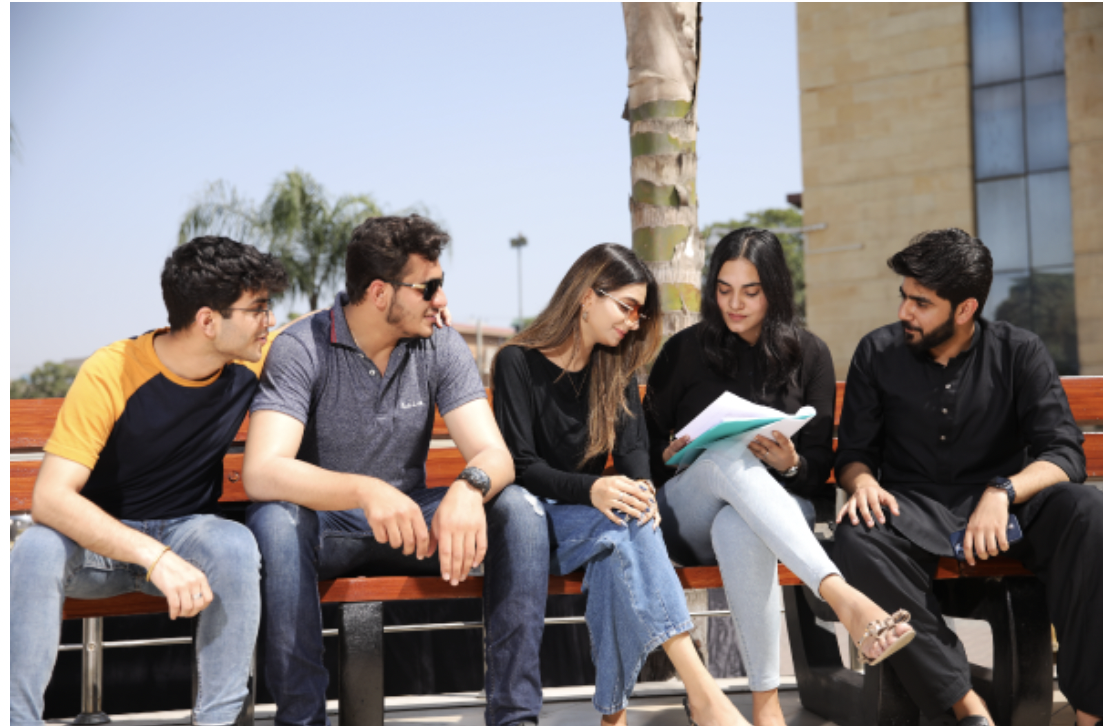 Cultural competence is another key factor that makes Lahore UBAS the best institute for health care programmes. It teaches the learners how to provide patient-centred care to individuals from diverse backgrounds and communities.
As well as honing ethical decision-making skills, the University teaches medical ethics, confidentiality, informed consent, and how to handle complex ethical dilemmas that can occur in medical practice..
All medical universities in Lahore are built on the foundations of innovation and research. However, Lahore UBAS focuses on offering far more to its students. It emphasises medical technologies, human aspects, and innovative thinking in medicine.
The ultimate goal is to support and produce medical professionals that are talented innovators, are empathetic, have an interpersonal approach towards medicine and an entrepreneurial spirit.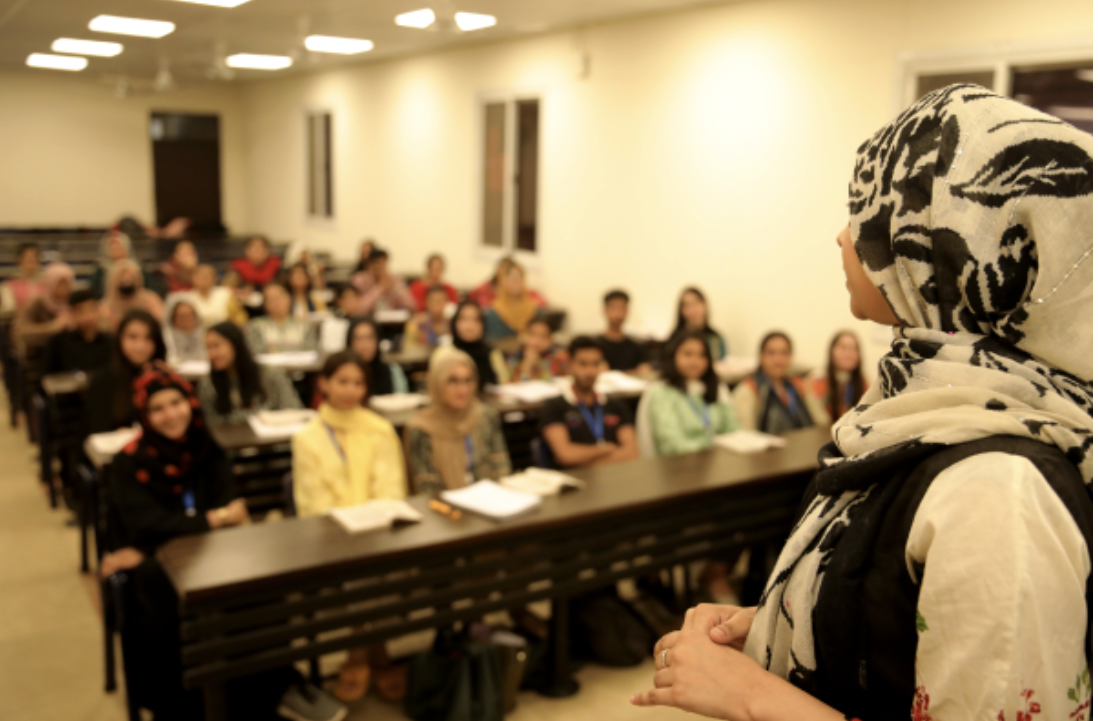 Developing effective communication skills to interact with patients, families, and colleagues, as well as to convey complex medical information in a clear and understandable manner, is another objective of Lahore UBAS.
The university also fosters problem-solving and critical thinking to encourage students to think critically, analyse the situation, and provide effective and efficient solutions.
Due to the demanding nature of medical careers, Lahore UBAS encourages self-care, stress management, and emotional health as a way to promote personal wellness and resilience.
Stepping into the future
Lahore UBAS's medical education immerses the students in a case-driven, clinical, and problem-solving framework.
The curriculum is structured so that students can take on the most complex issues in healthcare while obtaining clinical and research training. Its method of training graduates distinguishes them from other medical and dental college alums, transforming them into promising leaders in the fields of healthcare and their communities.
For more information on Lahore UBAS and its programs, please visit the official website here.